Automatic filling and flushing of containers, cartridges, filters, test items with various liquids.
The test items to be rinsed and filled are mounted in a workpiece carrier and fed into the system.

The connection to the respective liquid medium is made by our special automatic dry connector unit. It allows the connection and use of several fluid media (e.g. water, demineralized water, oils, etc.) in parallel or alternatively in the same system.

For example, different test items can be rinsed and filled with different media without the need to clean or rinse the lines separately.
By decoupling the preparation and post-processing from the actual rinsing/filling/testing process, the system can rinse, fill and test unsupervised and without separate operation.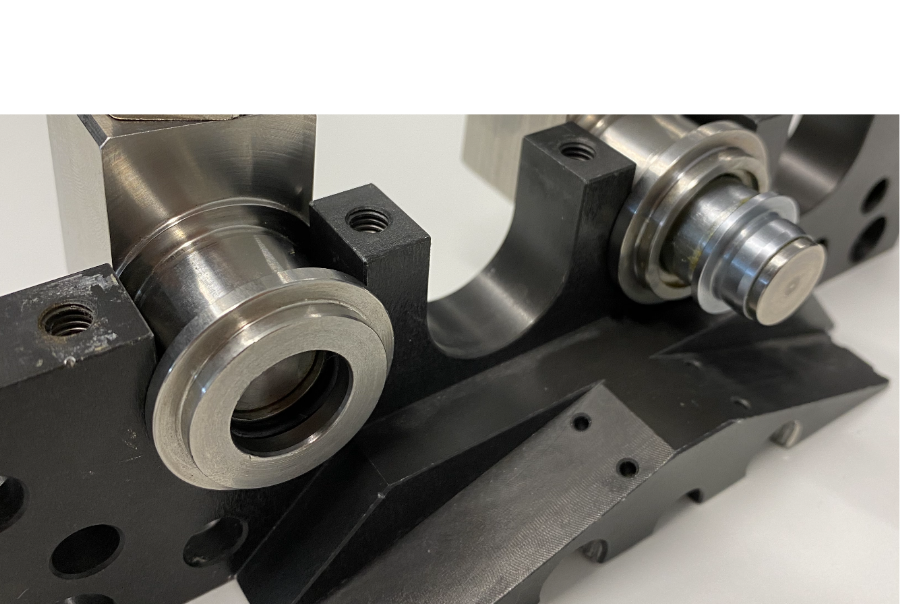 Highlights:
Workpiece carrier suitable for the test items/containers
Mechanics with feed, automatic adaptation and filling hydraulics
Dried contacting of the workpiece carriers through innovative fluid contacting unit for several liquid media in the same system
RFID technology for identifying the workpiece carriers
IP65 touchscreen for operating the software
Software with interface to the SQL database
Barcode scanner for recording the test items during setup
Label printer with individual label
Protocol printer with configurable protocol
In addition to the time-controlled rinsing/filling process, the system offers event-controlled processes. For example, measurement data such as temperature, flow rate and conductivity can flow into the process and control it.
The rinsing can then take place, for example, until a defined measured value is reached.

A label printer integrated into the software automatically prints the associated label after the rinsing/filling process. The layout and the content are of course freely configurable.

The customer-specific connection to the higher-level databases for importing the default values and storing the data ensures integration into the global process and enables seamless documentation of the process and its results.